July was a hot and busy month for real estate. When you put your home on the market, you want it to sell fast and get most of its value. To have the top dollar in your pocket, you need to consider several things. When you are a homeowner you are doing repairs and remodels during the whole year. It seems things are likely to get broken at some time, but statistics show that for homeowners it's a small amount of money each month or every 3 months. Still, if you're going to sell your home, you'll need to choose whether you want to invest in some global repairs and remodels or not. As every home seller, you'll want your investments to pay off and make the most you possibly can, to sell your home fast. Here are some simple repairs that will help your home show better.
Remember that the first impression is very important.
The first impression is very important when selling a home. If you're going to put your home on the market, you should start from the front of your house. Paint or replace the front door. It doesn't have to be the same color as your exterior. Just make it look nice alongside. Be sure it works properly, locks easily. Try to do some landscaping and clean sidings. Also, see if outdoor light fixtures are all ok. Remove and replace plants, if they are in bad conditions. Focus on local plants and trees to keep maintenance easy. We'll talk about cleaning in a separate tip, but let me remind you, that the door and front door must be free from cobweb and dirt.
Paint it!
When selling a home painting is always a good idea. In addition to repainting your front door, you'd be in a better position, if you paint and refresh your walls. Use natural colors. Keep in mind that white, beige and grey are the best here. A new coat of paint will make your home feel fresh, clean and updated. You won't spend much on this, but you'll have a good key to the fast sale.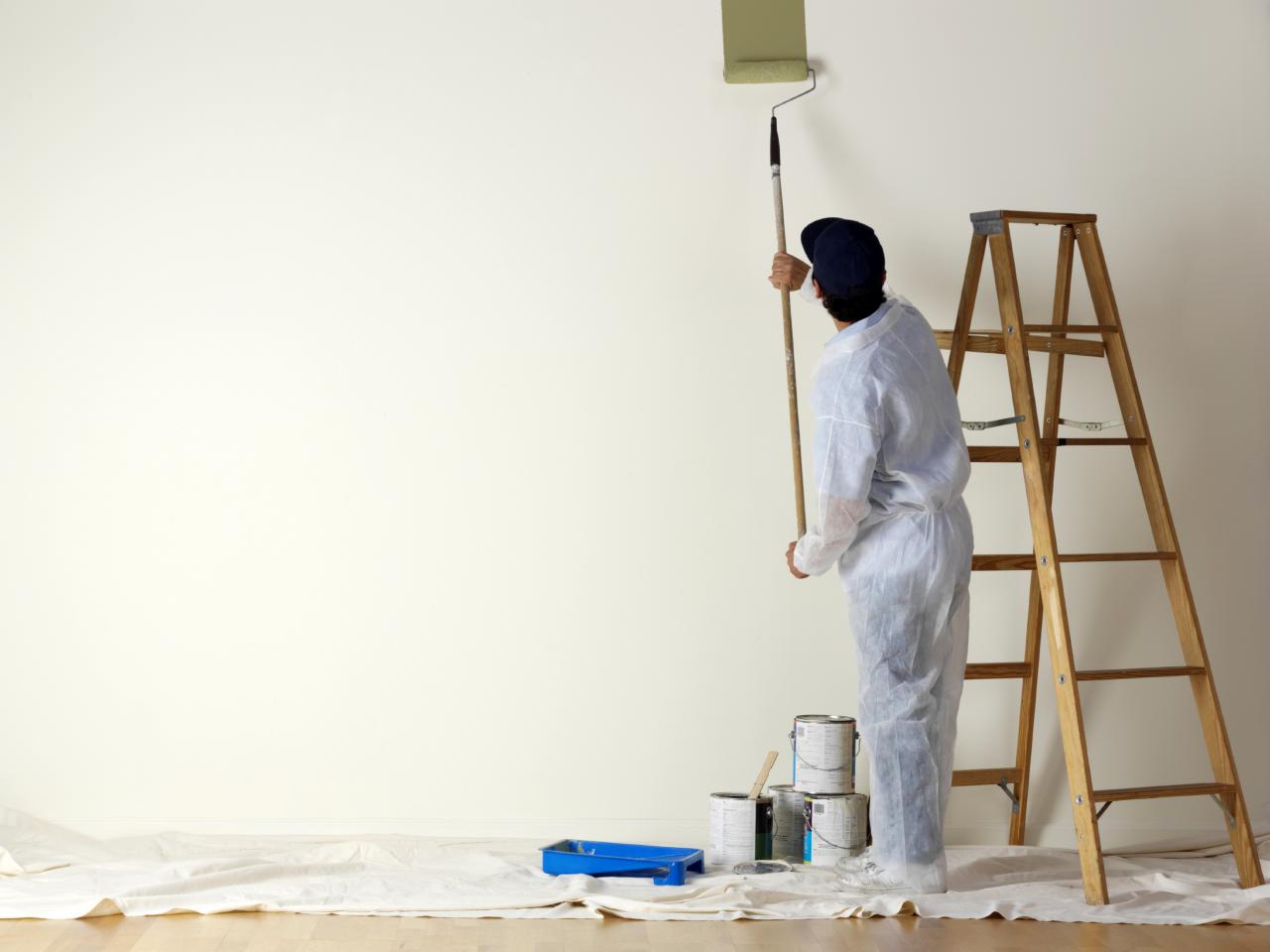 Clean and de-clutter.
Clean, clean, clean. De-clutter, de-clutter, de-clutter. A deep clean will make a significant difference. De-cluttering will help you have more storage. You should take away and pack your personal items if you do not use them daily. If you have things you don't use at all and don't need, donate. Throw away, if some of these items are not in a good condition. Organize a yard sale and try to get some cash from the items you can't take with you but still have some value. Get rid of broken window treatments. Pay special attention to carpets, especially, if you used to have a pet.
Bathroom and kitchen are the most important parts in your home.
Buyers always pay special attention to the kitchen and the bathroom. So, we need to rethink our idea of selling a home with a kitchen and bathroom as they are. However, here we also have some do's and don'ts. What will help you make your kitchen and bathroom really attractive, add value to your home and make it sell fast? Which investments will not pay off? If you don't have the funds for a full repair and remodel, you should take some major steps to get those best results. For example, you could replace appliances, repaint walls and cabinets or, at least, replace any cracked tiles. Keep in mind, that these two rooms are most important for a prospective buyer. Try to make things work for you and do wonders.
Fix it, if there is something broken.
If you take tips for home buyers, you'll definitely find «home inspection is a must» in most of them. So, take advantage, and do inspect your home before putting it on the market. There may be some hidden problems, which need to be repaired. As the buyer may offer less money for a home with problems or may ask for repairs and make the selling process longer. There is no need to hurry. Simply broken items should be repaired first of all. These could be leaky faucets, broken window panes or a broken door lock. Most buyers want to get the home ready for the move. They don't want to spend time and money on a newly bought house. And what is even more important, any buyer is looking for such little problems, to offer you less money.
Pay attention to flooring.
If you are on a budget, replacing the whole flooring might be impossible. Here the cleaning fairy comes to help. The floor coverings and the floor itself will look fresh and brand new if you give them a deep clean. Make sure the hard surfaces are freshly vacuumed. Carpets should be clean and free of stains or damage as well. Anyway, if you really need to change flooring, hardwood is the gold standard for what buyers are looking for. And the good news is that there are a large variety of hardwoods for any budget and cost.
Smells, light, storage.
When taking photos for the listing and the day of a show, be sure to have your home clean, organized and let much natural light come in. Open the windows to let in the fresh air. Open curtains to have sunlight in. This will help your home feel more spacious, which is so important for any buyer. Remove smells. Not only should you use aroma candles to try to cover up smells, but you should have them absolutely removed. In fact, the smell of your home may make or break the deal. With clean carpets, launder bedding and any pet beds your home will smell well and sell fast without any hard and costly efforts.
Bonus: Staging
Some realtors say that staging a home for sale is an unnecessary waste of money. We think, staging a home a good idea. At least you could invite a stage and ask for some piece of advice. A professional stager will walk through your home and propose to add or remove some furniture, some personal item and more tricks to make your home more appealing to buyers. Read our article about staging here.
All in all, every seller can do what they can do. But following these few simple steps, you'll be ahead of the list and your home will sell faster and for more money. So don't hesitate to go through the article again and get the best for you.
By: Hermine Aslanyan
Related Articles:
Value Increasing Energy Efficient Home Improvements by Michael Roberts Construction, llc
Top 15 Amazing DIY Home Improvements that will Pay you back – Mostly, Plus ROI Details by 150 Points
…Did I Miss Something? What Would You Add?
____________________________________________
Be a FRIEND: Share This!