Home improvement ideas, whether big or small, can be a great way to increase the value of your home. Very often significant value can be added to a property through relatively minor changes. Many homeowners are opting to renovate their homes to accommodate their changing requirements or to fix it up before they sell with the hope that it will add to the market price of the property. Homeowners need to be careful with how they choose to spend their money if they are expecting the improvements to pay off. They may greatly appreciate the improvement, but the buyers could be unimpressed and unwilling to reflect the upgrade into the purchase price. Renovations do not always equal added value. Here is a list of home improvements that are really valuable.
Curb Appeal Improvements:
Curb appeal is an important factor when evaluating a home. By working on the exterior of your home you do not only create curb appeal but also add value to your home. There are many things that you can do to the exterior of your home to give it a welcoming feel. When people drive by your home or come to your front door, you want them to have a nice first impression.
Landscaping
Landscaping is one of the most valuable home improvements you can make. A front lawn often carpets much of the front yard, and its condition is critical to how a house looks from the street. So green up your lawn to look its best.
A front porch
It is a great addition to a home as it helps to increase the value, safety, and attractiveness of the property. Also, it would offer to make the property more energy efficient and help to increase insulation. They offer the advantage of additional indoor space and protection from the weather. So, if your house has no porch, or it is not in good condition, think about making this nice space.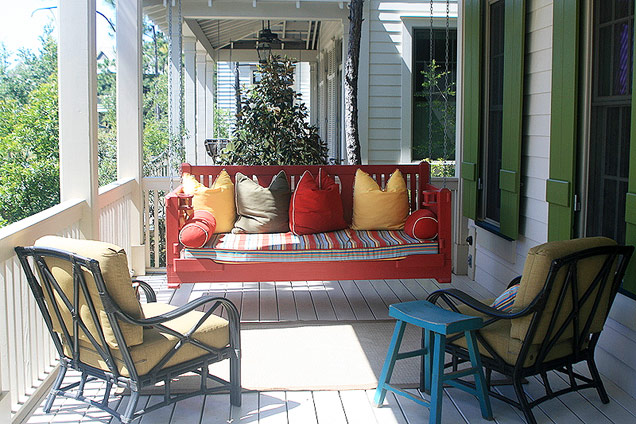 New window installations
These are really valuable improvements. One of the reasons window upgrades are such a valuable home remodeling project is that they carry both aesthetic and functional benefits. By replacing your windows, you can not only improve your home's look but also help increase its energy efficiency and comfort.
The front door says a lot about you and your home. A quality front door can be a huge benefit to your home's value. If your front door is old or outdated or simply a dull color, you can easily refinish it and give it a new life. Choose a stain or paint color that will brighten up your front doorway and completely refresh your home.
Kitchen improvements:
The kitchen is one of the most important areas of your home, and any improvements made to this specific room will definitely add value. Even small changes can make a big difference in your kitchen. When it comes to upgrading, there are two options – replace or recover. Your budget and the state of your current kitchen will determine which is the right option for you. For the beginning, you need to get rid of clutter that has collected over time in your kitchen. Then there could be some items that you just can't remove from the kitchen. But it is still important that you change the shape and location of your kitchen shelves. It's truly amazing how much different cabinets can affect the design of your kitchen. The new front can transform your space completely. To perform this decorating trick you have two options – hire a professional or do it yourself. You can also introduce a bar fridge underneath the counter. Make sure you use space for storage, because the more away from sight your items are, the more beautiful your kitchen will look.
Bathroom improvements:
Together with kitchens, bathrooms are often the most important rooms that need updates. Even a small bathroom can require costly materials for a complete overhaul. So, before you begin any project, it's important to put your expectations into perspective, when it comes to how much money you are willing to invest. The size of your bathroom, the quality of materials you want to include and whether you are planning to do some of the work yourself –  all can affect the cost of the improvement. Bathrooms must combine functionality with beauty, and a simple new coat of paint won't do anything to hide a bathroom's flaws. New faucets provide an elegant solution to problems caused by rust or other mineral buildups. Little details also matter. Vanity and cabinet hardware, lighting fixtures and accessories like towel racks can all bring a bathroom to look fresh, modern and stylish.
Basic improvements:
The basics are always more important than fancy new fittings and fixtures. For example, a beautiful and modern kitchen or bathroom will add no value if the roof is leaking. It is the basic improvements that will provide the greatest return on a home's value.
Attic conversion:
If you have not enough space at our home, then converting your attic into a master suite can have very powerful and long-lasting benefits for your home. This includes an increased resale value, as well as more enjoyment and uses in your home. A roof is a basic feature of the house and is supposed to protect it, and most potential buyers are not looking for anything beyond this basic protection. If a roof is leaking, it will certainly lower the house value, so before you sell, you need to repair the roof. However, you should replace the roof, if it is very old or in a poor condition.
Knock down walls:
If you have lots of smaller rooms divided by walls that aren't load-bearing, knocking one or more of them through could transform them into very comfortable rooms. For example, if you have two small living rooms, knocking them together could create a more attractive space. These changes are likely to appeal to potential buyers, so you are likely to be adding value to your home.
ADDITIONAL VALUABLE RESOURCES: 
Most Important Things to Repair Before Selling a House by Bill Gassett
13 Home Improvements That Are Illegal to DIY via June Seebohm
5 Home Improvement Projects that Pay Back the Most by Total Mortgage
Home Improvements to AVOID Before Listing Your House For Sale by  Debbie Drummond
Top 5 Exterior Fall DIY Home Improvements by  Greg Hancock
Home Improvements That Can Suck The Value Out Of Your Home by Paul Sian